This sketch by Melissa was made as an 8.5x11 and is such a fun sketch to work with: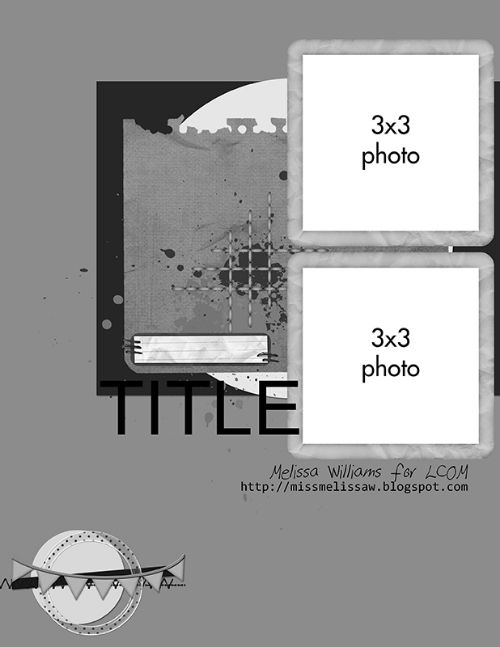 I turned it into a 12x12:
This was a hard layout to do as I was scrapping my cat who we had to put down in the spring as he was ill with diabetes and we made the difficult decision to put him down before he was in too much pain. These pictures were taken the night before my husband took him to the vet. I couldn't even bring him to the vet because I knew that i would just be a wreck and probably change my mind but i knew that it was in his best interest so despite not wanting to we said goodbye.
Supplies used:
Paper: Martha Stewart, dollar store
inks: Tim Holtz Distress ink (spun sugar), Tattered Angels Glimmer Mists (Creme de Rouge & Cupid)
Alphas: heidi Swapp vintage chic
words: jillibean soup gray happy
flags: bride's embellishments pennants
banner: heidi swapp vintage chick paper banner
journalling card: lilybeedesign index journalling cards (persnickety collection)
transparency: Glitz love you madly (peek-a-boo)
washi: dollar store
template: crafter's workshop
Thank you for stopping by, hope you have a chance this month to play along at LCOM:
http://letscaptureourmemories.blogspot.ca/2013/10/lcom-sketch-42-reveal.html